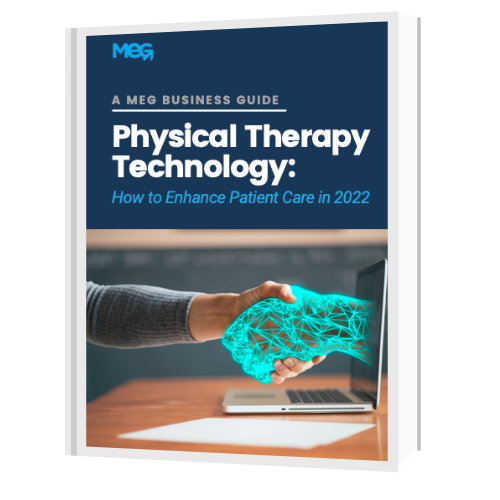 Enhance Patient Care with Physical Therapy Technology
Too many physical therapy clinics are still stuck in the '90s offering outdated care techniques and tools. This eBook from MEG outlines the exciting technologies available in physical therapy and the tools and brands we trust to improve any clinic in 2022 and beyond.
Gain Access to 2022 Tech Trends:
Fill out this form to receive access to our eBook and learn where technology has changed the physical therapy game and how your practice can reap the rewards.
What's Included in This Informative eBook:
Clinical Trends
Front Office Trends
Record Keeping Trends
Marketing Trends
MEG's preferred tools & techniques
Free Practice Assessment