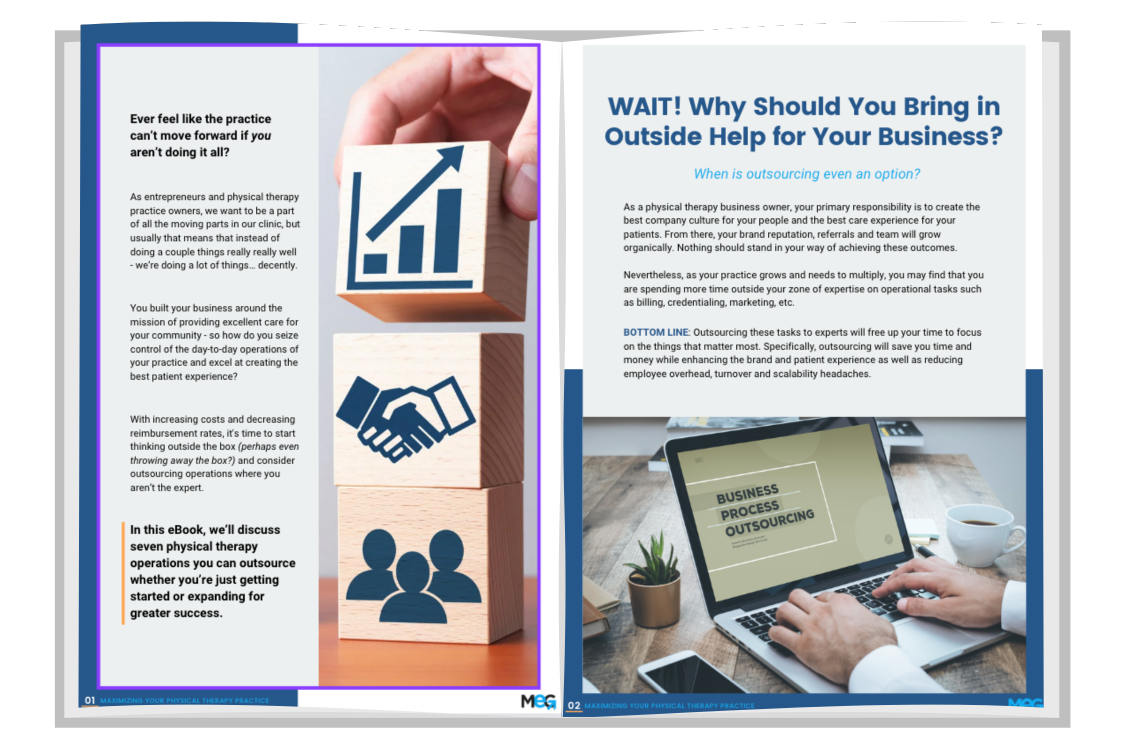 Maximizing Your Physical Therapy Practice: 7 Operations to Outsource at Any Stage of Your Business
Outsourcing is the not-so-secret-anymore weapon for physical therapy businesses.
With fewer employees to manage, you can save time and money on onboarding, quality monitoring, training and turnover. You no longer have to worry about PTO, coverage, loss of productivity and other employee issues. Plus, outsourcing can reduce employee overhead such as benefits, raises and annual reviews.
It's all possible because outsourced partners operate independently from your practice and use their own equipment and space, so you don't even need to worry about providing a desk or office equipment - you just reap the benefits of measurable results within their scope of work.
Gain Instant Access to this Business-Changing Guide for Practice Owners:
Fill out this form to receive access to our helpful guide and dive into specific ways physical therapy practice owners should outsource talent and services for business success while keeping your focus on primary responsibilities while reducing operational and personnel costs.
What's Included in This Informative Guide:
A solution to the Industry's Income Squeeze
The "why" behind outsourcing non-clinical solutions
5 overall benefits of bringing in outside specialists
7 specific areas to outsource in your practice
Preferred outsourcing solutions to consider
Free Practice Assessment Offer