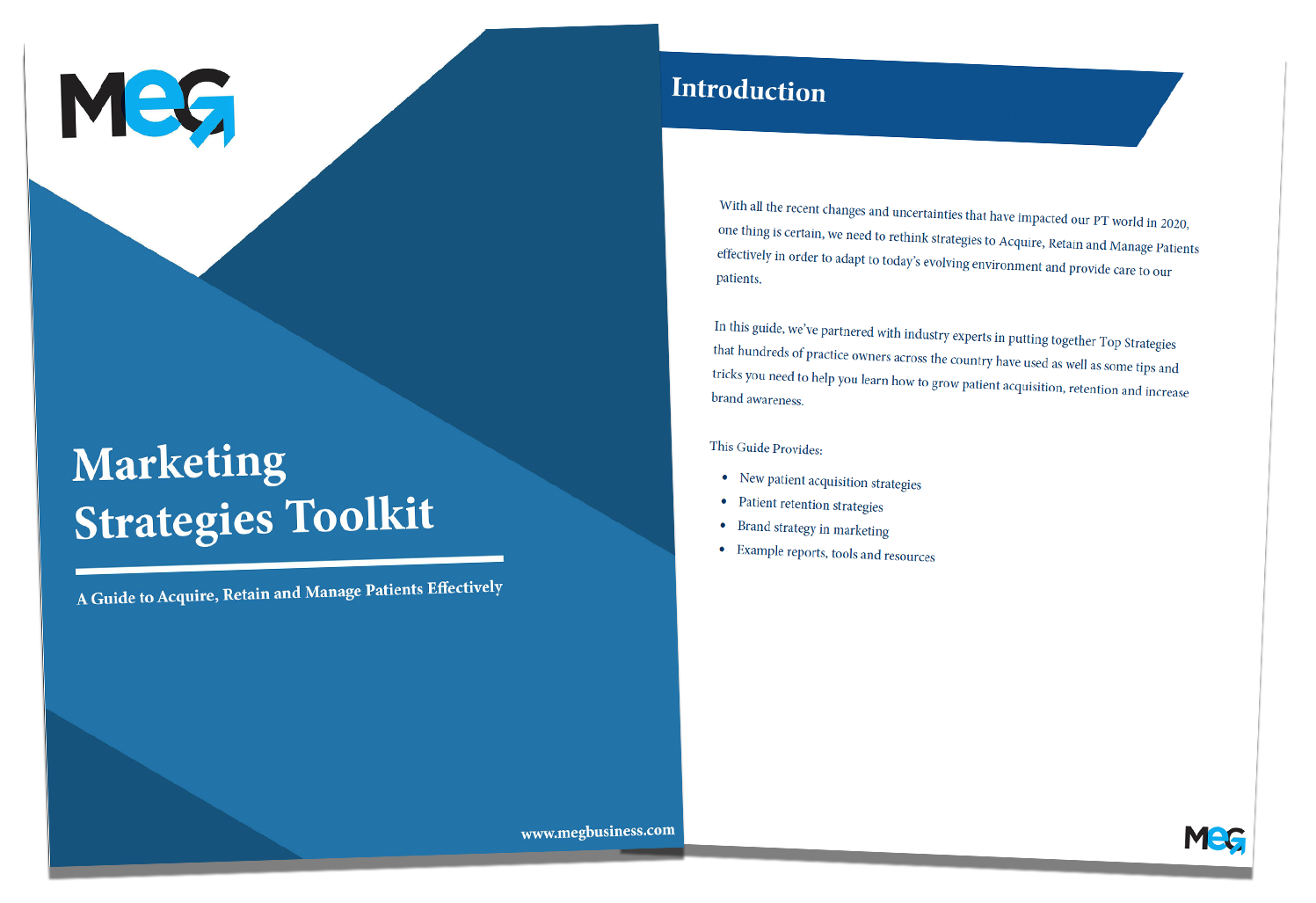 Physical Therapy Marketing Strategies Toolkit
This marketing strategy guide for physical therapy owners gives insight and actionable tips on how to acquire, retain and manage patients effectively. It includes a marketing checklist, a social media guide, and related resources on branding and patient retention.
This marketing toolkit provides:
New patient acquisition & referral strategies
Patient retention strategies
Brand strategy for local physical therapy marketing
Example reports, tools and resources
The Private Practice's Marketing Strategy
Request MEG's free toolkit for improving your physical therapy marketing results.
MORE USEFUL PHYSICAL THERAPY RESOURCES FROM MEG:
2021 PT Owner Resource Guide
This essential guide explains how to optimize the patient experience and business results of your private practice.
PT Website Design and Development
Check out MEG's affordable website design and branding packages for physical therapy owners and put your best face forward.