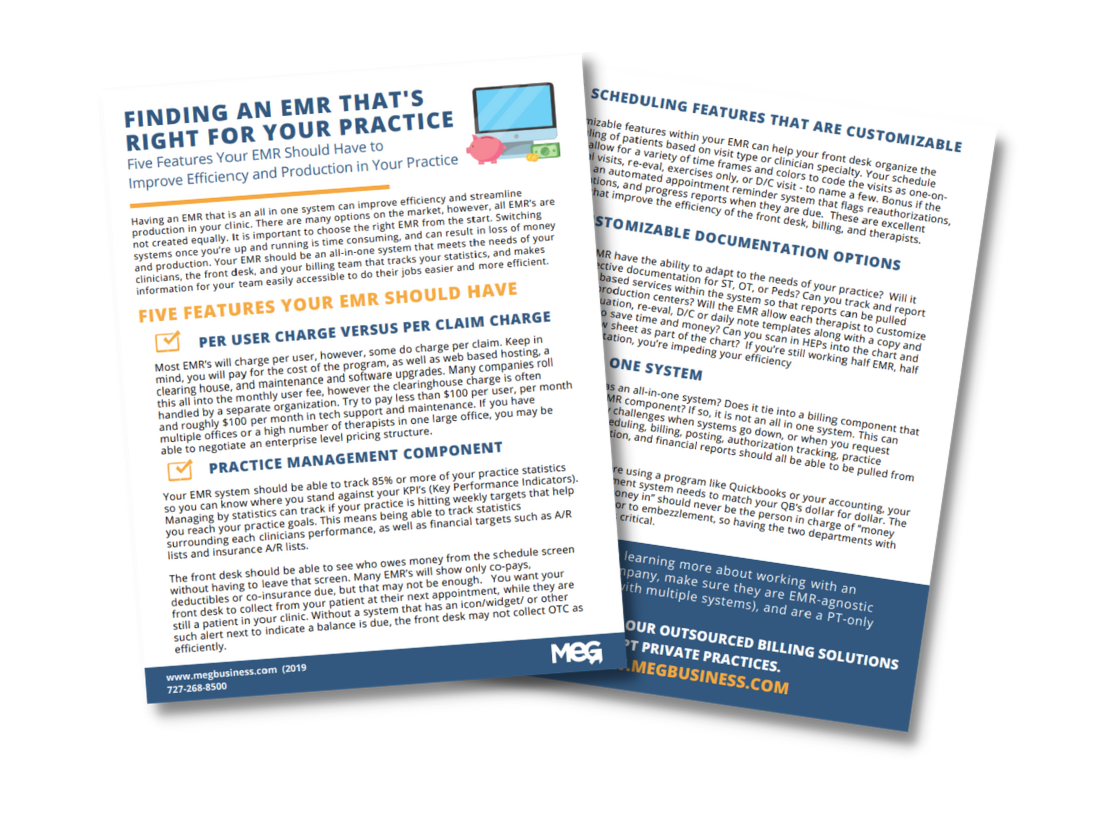 Physical Therapy Billing Tipsheet
This private practice billing resource outlines five important features to look for in your EMR system so that you can improve the efficiency and production in your business. Learn more about these options that help you choose the right EMR system from the start:
Per User Charge vs. Per Claim Charge
Practice Management Component
Customizable Scheduling Features
Customizable Documentation Options
All-in-One System Options
Fill out the form on the right for instant access to your tipsheet!
Your Billing EMR System Resource
Request MEG's free billing tipsheet to find the right EMR system for your practice.
MORE USEFUL PHYSICAL THERAPY RESOURCES FROM MEG:
2021 PT Owner Resource Guide
This essential guide explains how to optimize the patient experience and business results of your private practice.
The PT Biller's Stress Test
Put your private practice billing operations through a quick "stress test" by completing this special quiz from MEG.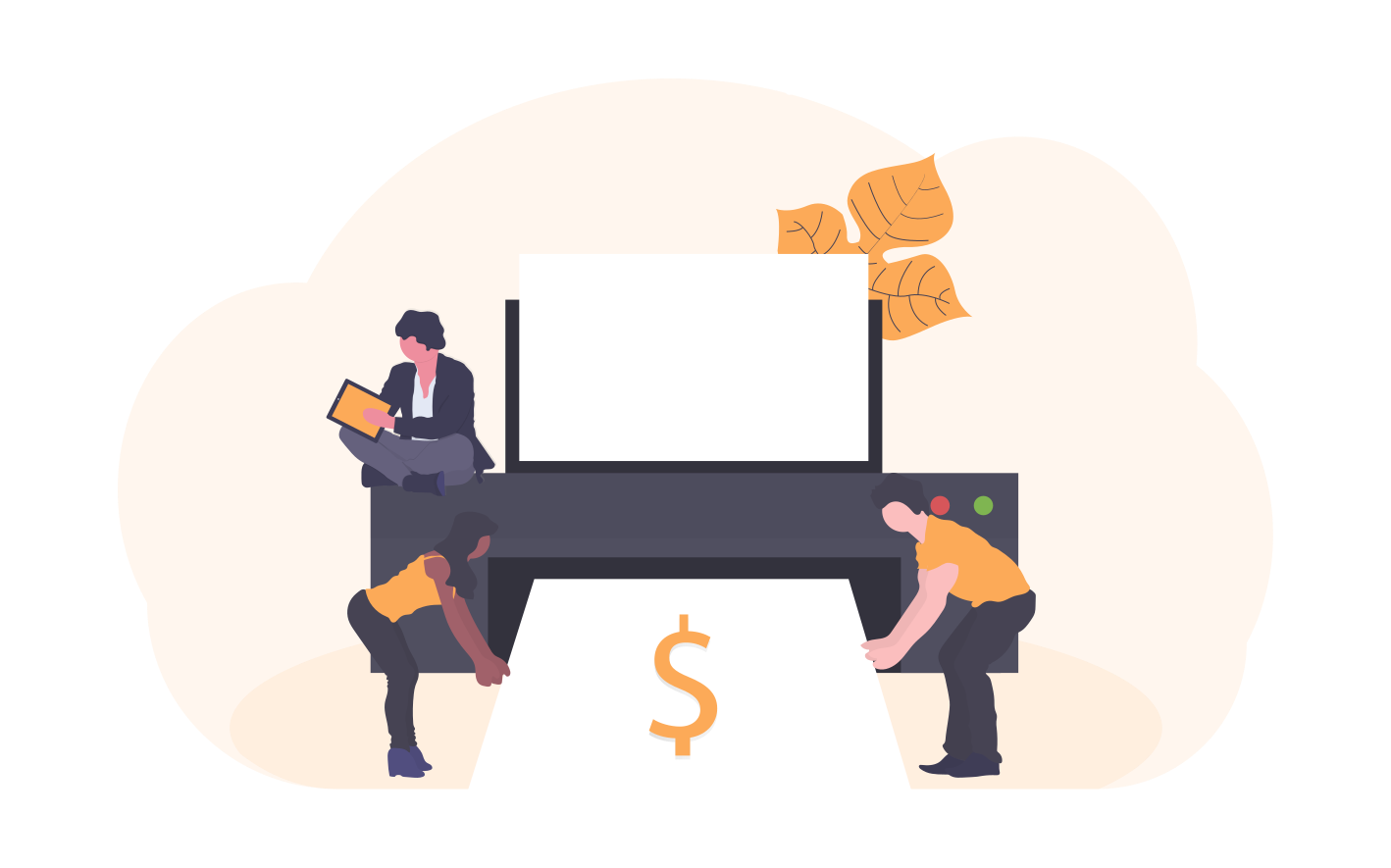 Free Billing Assessment
A quick chat with our in-house billing specialists will uncover the challenges and opportunities within your private practice!