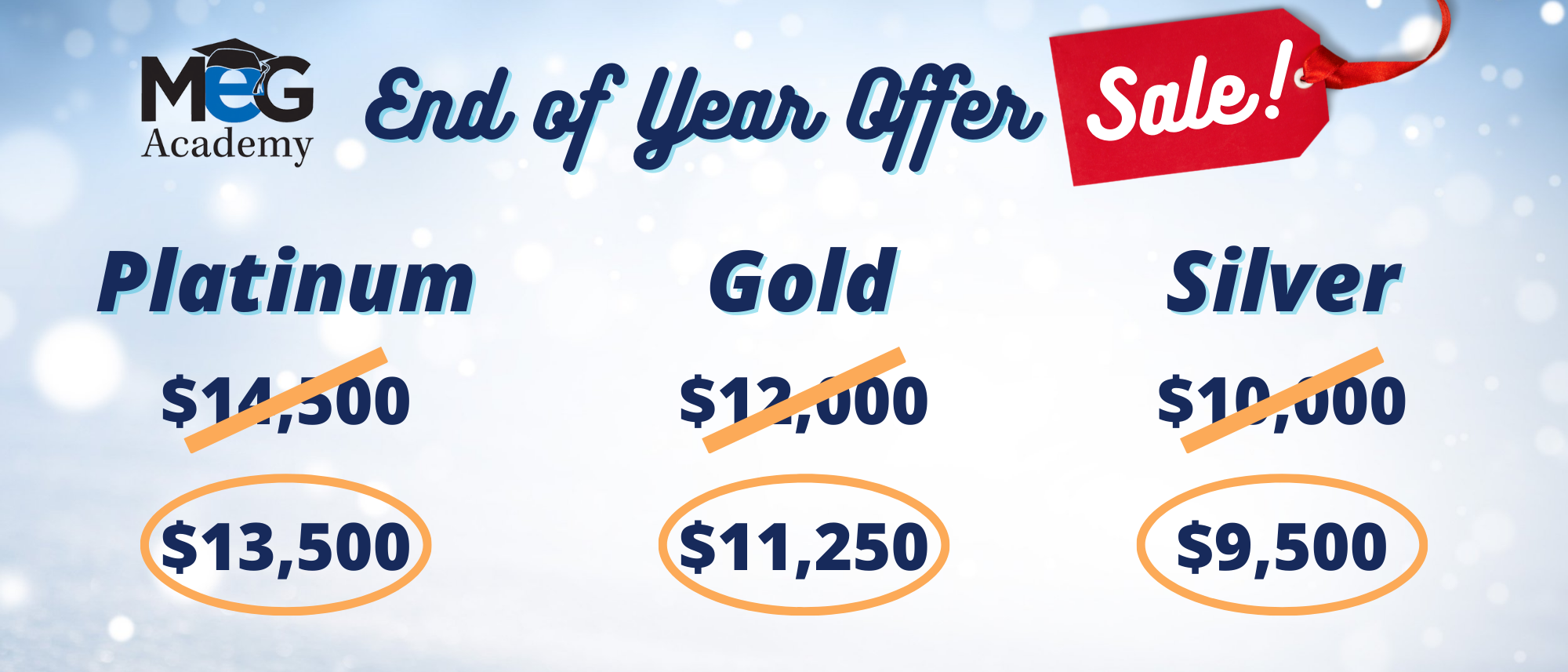 MEG Academy End of Year Sale is Now Live!
Brian Gallagher and his team of experts have the experience and answers you need to run a top-performing private practice. If you're interested in learning about our MEG Academy virtual training programs but are not ready to purchase a package today, schedule a free, no-obligation practice assessment today to LOCK-IN YOUR SAVINGS before the offer ends on 12/31.
Ready to Buy? Choose your package Level Below!
Request Your Free Practice Assessment
Discover how to live the life you envisioned for yourself when you opened your practice.
ACCESS MORE PHYSICAL THERAPY RESOURCES FROM MEG:
2021 PT Owner Resource Guide
This essential guide explains how to optimize the patient experience and business results of your private practice.
Access MEG's Zoom Cast Vault
Request instant on-demand access to MEG's physical therapy webinars and expert interviews to help grow your practice.